News
20/12/2017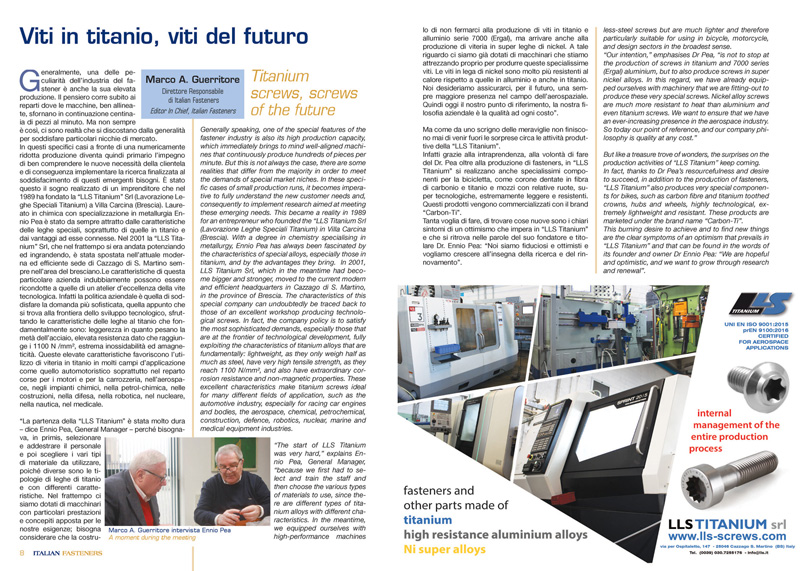 Titanium screws, screws of the future

The editorial dedicated to our company of the Italian magazine of screws and fasteners Italian Fasteners N.71 December 2017

07/07/2017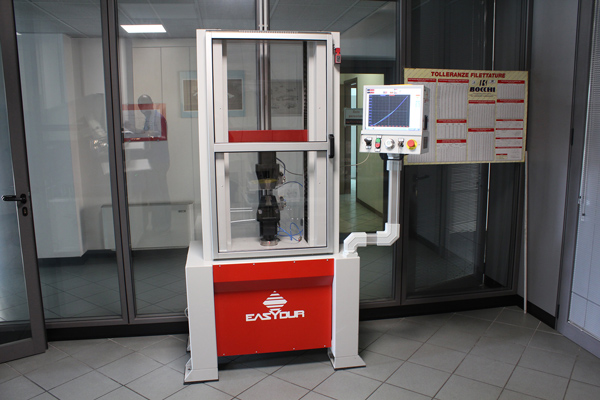 LLS Titanium a été récemment équipé d'une machine universelle pour les tests de traction et de compression avec une cellule de charge de 5000 kg pour les barres de contrôle et l'acceptation du produit fini.

16/03/2016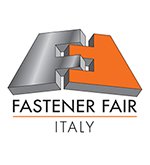 LLS Titanium participates to Fastener Fair Italy, the Fair of industrial Hardware & Fasteners to be held on 28 and 29 September 2016 at MiCo - Milano Congressi.

16/03/2016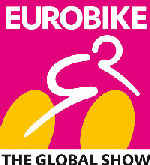 LLS Titanium sera également présent à l'édition 2016 de Eurobike, Salon dédié au monde du vélo qui aura lieu du 31 août au 4 septembre 2016 à Friedrickshafen.

29/07/2015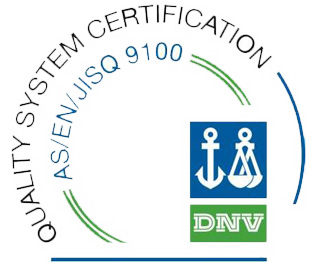 LLS – Lavorazioni Leghe Speciali ha esteso la certificazione UNI EN 9100:2009 al taglio water jet

29/07/2014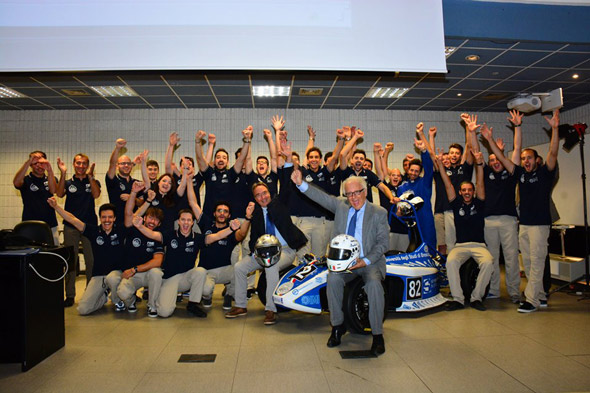 It's called "Brixia1" in honor of his city and will race with the number 82, the year of foundation of the University of Brescia, where it was created, designed and assembled.
A racing car in every aspects with petrol engine, created from a blank sheet within 12 months of 30 students and graduates of the Department of Mechanical and Industrial Engineering at the University of Brescia.

21/04/2013

Voilà le nouveau site LLS, caractérisé par une navigation plus rapide et plus intuitive, plus moderne et attrayant. En particulier, dans la page des produits, sont visibles tous les types de vis métriques, écrous et rondelles faites par LLS en titane, alliages d'aluminium et de carbone, tout en étant une section consacrée aux pièces spéciales, ou à des pièces spéciales.